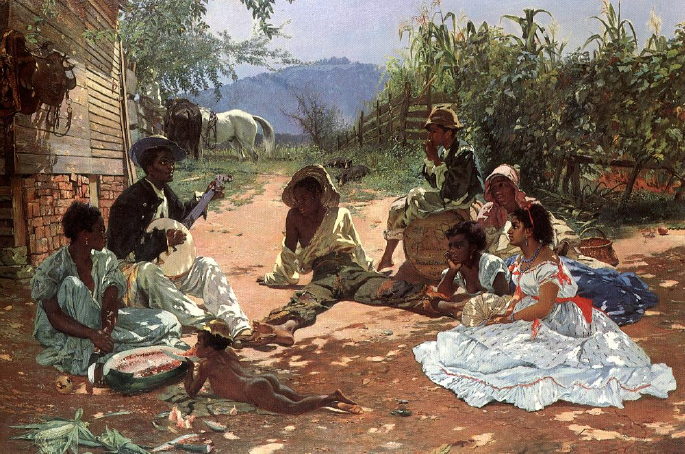 Farm life in Virginia and "The Song of Mary Blane" (1867-1870)
Mary Blane

I once did know a pretty gal—
I took her as my life—
She came from Lusiana;
And I lik'd her as my wife.
We happy lib'd together
She nebber caused me pain,
But one dark and dreary night,
I lost poor Mary Blane.
*
Oh, Farewell, farewell,
Poor Mary Blane,
One faithful heart will think of you,
Farewell, farewell, poor Mary Blane,
If we ne'er meet again.
While in de woods I got at night,
A hunting for some game,
A nigger came into my old hut,
And stole my Mary Blane,
Long times gwan by it grieb'd me much,
To think no tidings came,
I hunt de woods both night and day
To find poor Mary Blane.
*
I often asked for Mary Blane,
My Massa he did scold,
And said you saucy nigger boy,
If you must know, she's sold,
If dats de case she cannot live,
Throughout a weary life,
Oh let me die, and lay me by,
My poor heartbroken.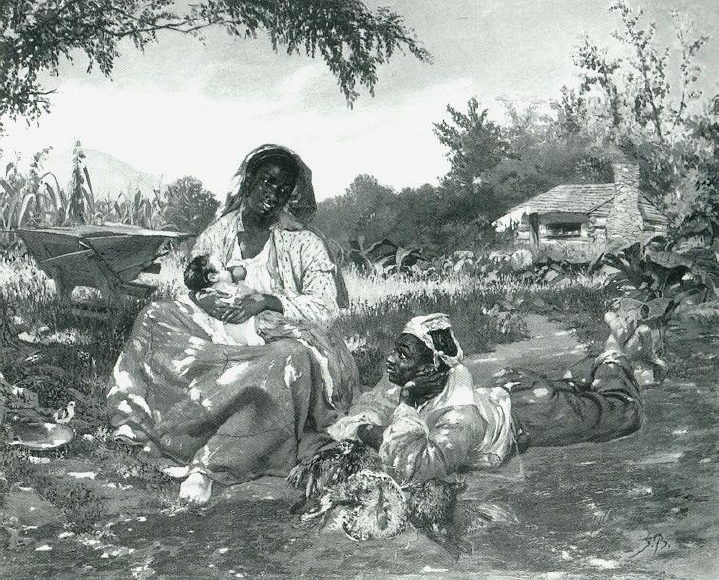 Negroidyll, 1870
Art Museum, Solothurn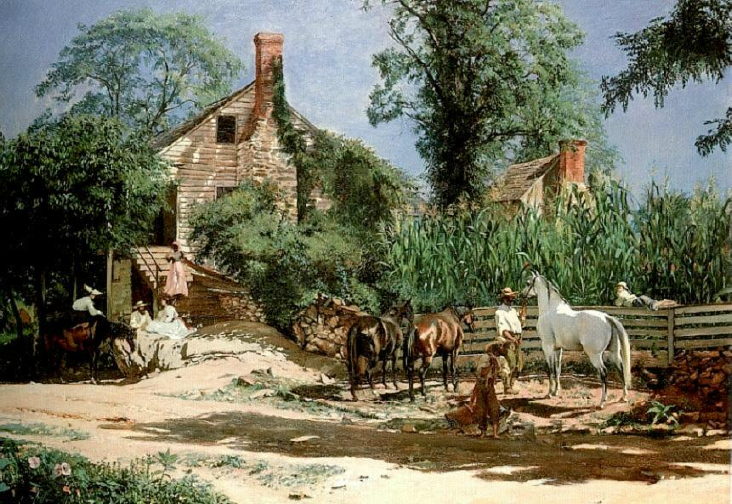 Old Virginia around 1870
Private Collection